Lifetime Achievement Award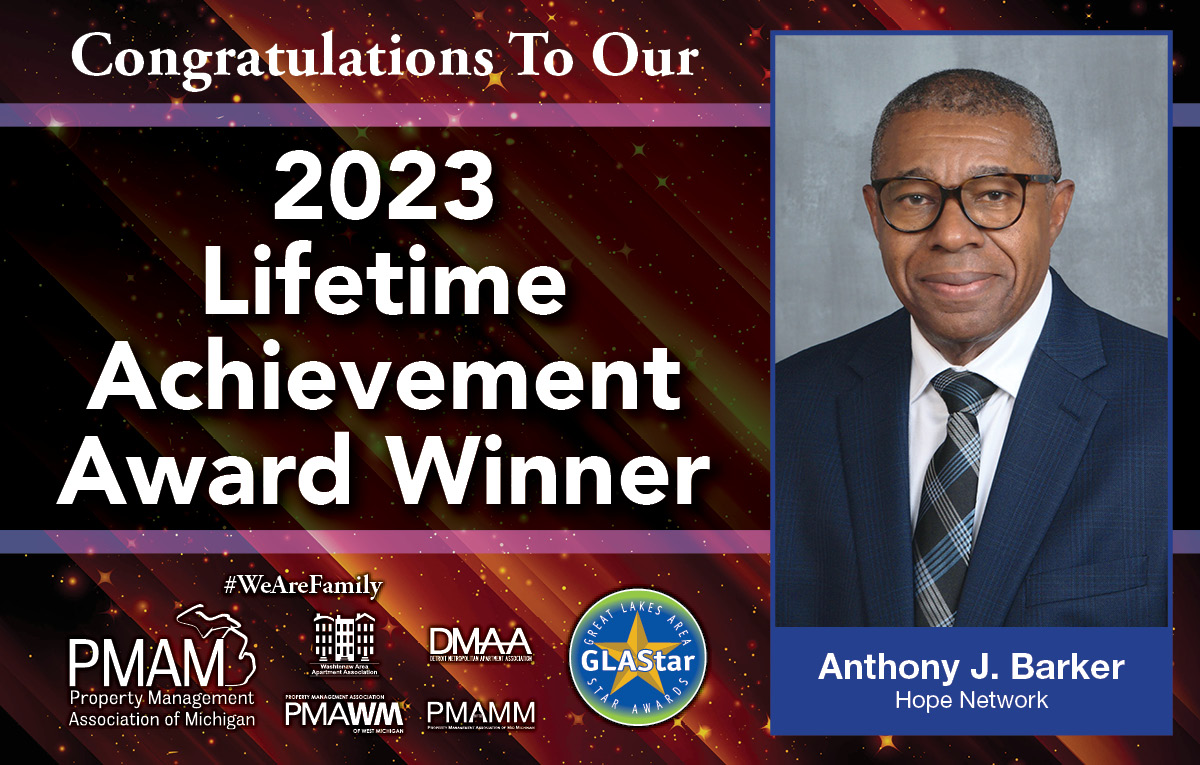 PMAM established this award in 2011 to honor those who have made significant contributions to the apartment industry in Michigan. The deadline for entries is April 15th of each year. Please email entries to tracy@pmamhq.com. ​



The PMAM Lifetime Achievement Award recognizes long term commitment and dedication to the multifamily housing industry. The award criteria are as follows:
" The individual should be of high integrity, and through his life's endeavors, have demonstrated noteworthy contributions to development and/or management of apartments during a career spanning at least 30 years."
The 2023 Lifetime Achievement Award will be presented at the PMAM GLAStar Awards Gala on October 13, 2023, at the Kellogg Hotel and Conference Center, 219 South Harrison Road, East Lansing, Michigan.